Free Two Day Shipping
Get free 2-day shipping
on all devices – all the time.
NUU F4L
Free two-day shipping   |   5G Compatible   |   SIM card included
See More +
Installment Plan

No Contract Plan
With our installment plan, device payments are spread across 24 monthly payments.
---
Already a CREDO Mobile Customer? Log in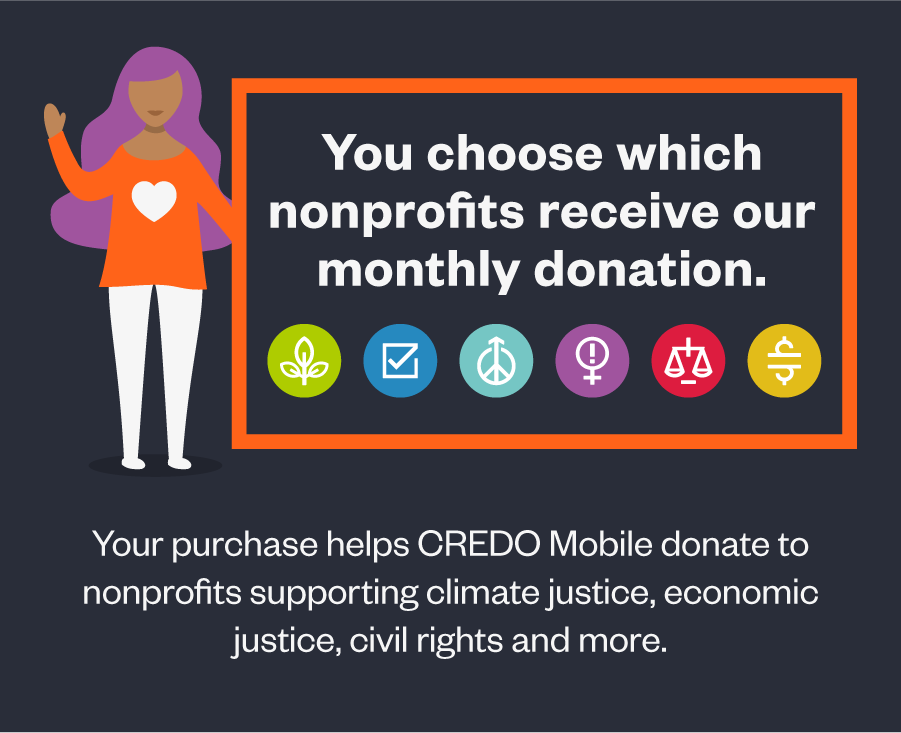 Free Two Day Shipping
Get free 2-day shipping
on all devices – all the time.
operating system

Android 8.1
processor
display

Inside: 2.8u2033 QVGA TN 240u00d7320
Outside: 1.77u2033 QQVGA TN
320 by 240 pixels




connectivity

4G LTE cellular data
Bluetoothu00ae 4.2 wireless technology
VoLTE
HAC (Hearing Aid Compatibility) rating: M4 / T4




camera

Rear camera: 2.0 MP
Front camera: 0.3 MP




memory

4GB
512MB RAM
Supports MicroSD cards up to 64GB




size & weight

4.29" long x 2.28" wide x 0.82" thick
6.4 ounces



NUU F4L AC charger Earphones
People love us
CREDO is a wonderful company! They have always been very helpful when I needed it, and the price is competitive for the services you get. I feel much better giving my money to a company that works to help the world instead of one that is just out to make a profit for themselves.
I have been a member of or working with CREDO Mobile and its predecessor Working Assets for 25 years. My phone company gave over 2 million dollars last year to nonprofits. Did yours? Or do you even know? Do you even care? I think most of us do. I have found a way to put my money where my mouth is and that is why I am a staunch advocate for CREDO Mobile.
What we stand for
Over
$94 Million Donated
to date for progressive causes.